Choosing The Right Runners
Whether you're an experienced runner, or just starting out, your shoes can make or break your experience. The right shoes can make running an enjoyable experience. The wrong shoes can give you blisters and corns, or even cause injuries.  
But finding that perfect pair of running shoes can be overwhelming. With so many types of shoes in the store, or online, it can be hard to find the pair that's right for you. We put together this guide to help you narrow down your options and find your ideal shoe.
Choosing A Running Shoe Based On Purpose
The first consideration is the type of running you plan to do. Do you prefer to hit the trail, will you be running through your neighborhood or are you training for a marathon? Each activity has its own requirements, and its own type of shoes.
Trail Running
Running on trails is different than running on pavement, and can be better for you. If you prefer to run off the beaten track, choose trail shoes.
Trail running shoes tend to have better grips than normal runners to help you keep from slipping on unpredictable surfaces.
Since paths can get muddy in the rain, some trail shoes are water resistant or waterproof to keep your feet dry on wet days.
In terms of support, there are a few different options, depending on your preferences.
Barefoot and Zero-drop shoes are for the minimalist runners out there. These are best-suited for experienced runners and aren't recommended for beginners. If you're thinking of trying this type of shoe, you will need to start with shorter runs first to get used to them.
Light Trail Runners are best for people who prefer smoother trails.
Rugged Trail Runners or maximalists are for those who love more challenging paths, need extra support in their shoes or run ultra-marathons.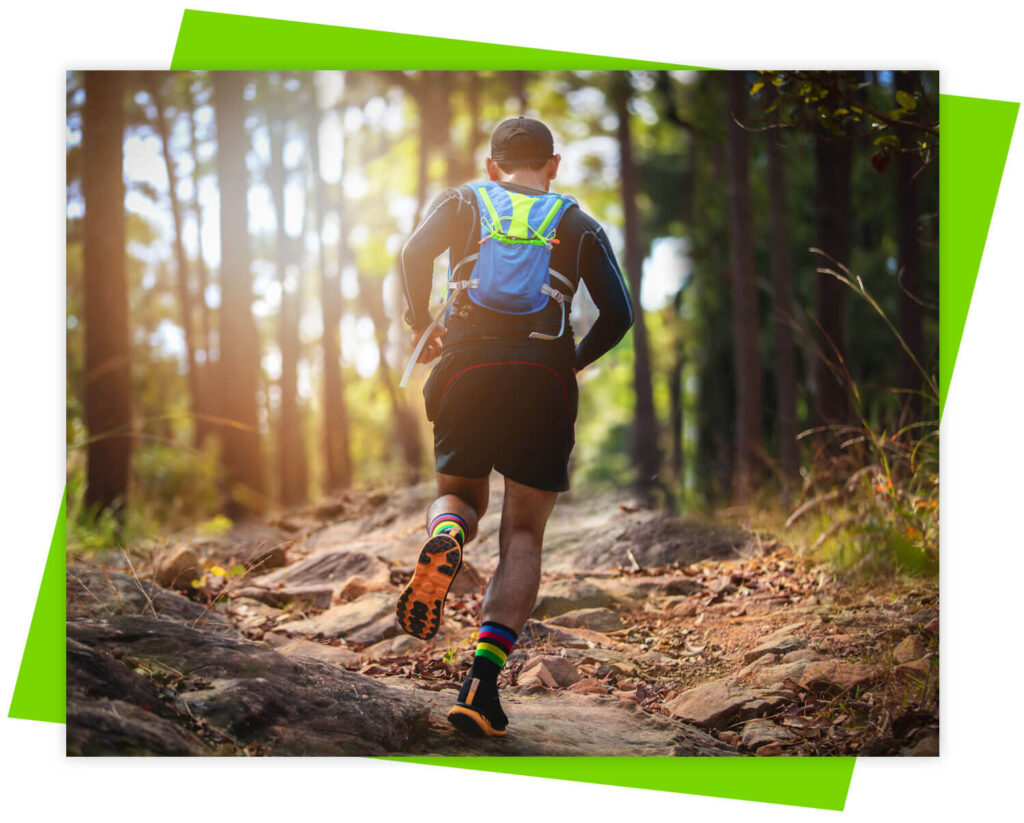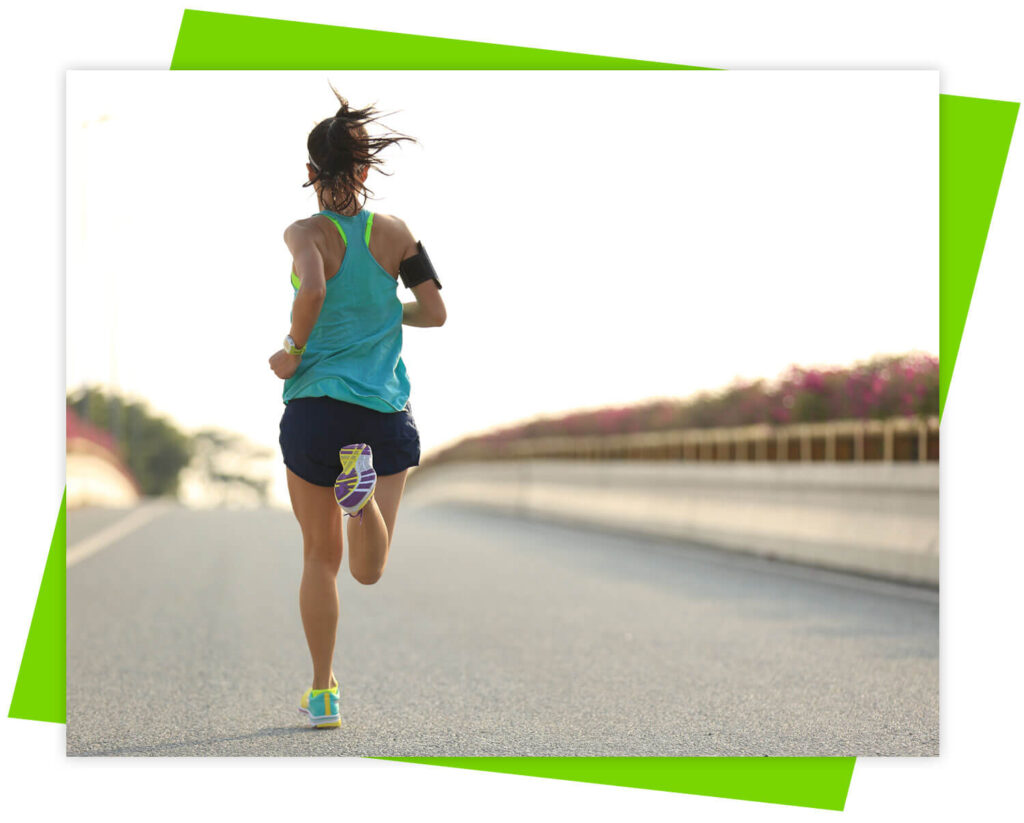 General Running
If you plan to jog on sidewalks, roads or concrete paths, look for road running shoes, also known as – running shoes.
These also come in a variety of styles with different levels of support. The type you choose will depend on your needs, preferences and goals.
Some people prefer minimalist shoes with little support. Again, these are recommended for experienced runners with a strong gait.  
If you are just starting out, or training for a 5 or 10 km run, middle-of-the-road shoes that offer some support, but still allow your feet room to move naturally may be ideal.
If you prefer sprinting, look for lightweight shoes.
Intense Running
Marathons and ultra-marathons demand more of shoes, and their owners, than other types of running.
Look for runners with durable soles and lots of support. If long distance running is new to you, the extra support is especially helpful. Of course, it all depends on your comfort level and preferences.
Also check to make sure your toes have lots of room to move, and won't jam against the toe box as you run.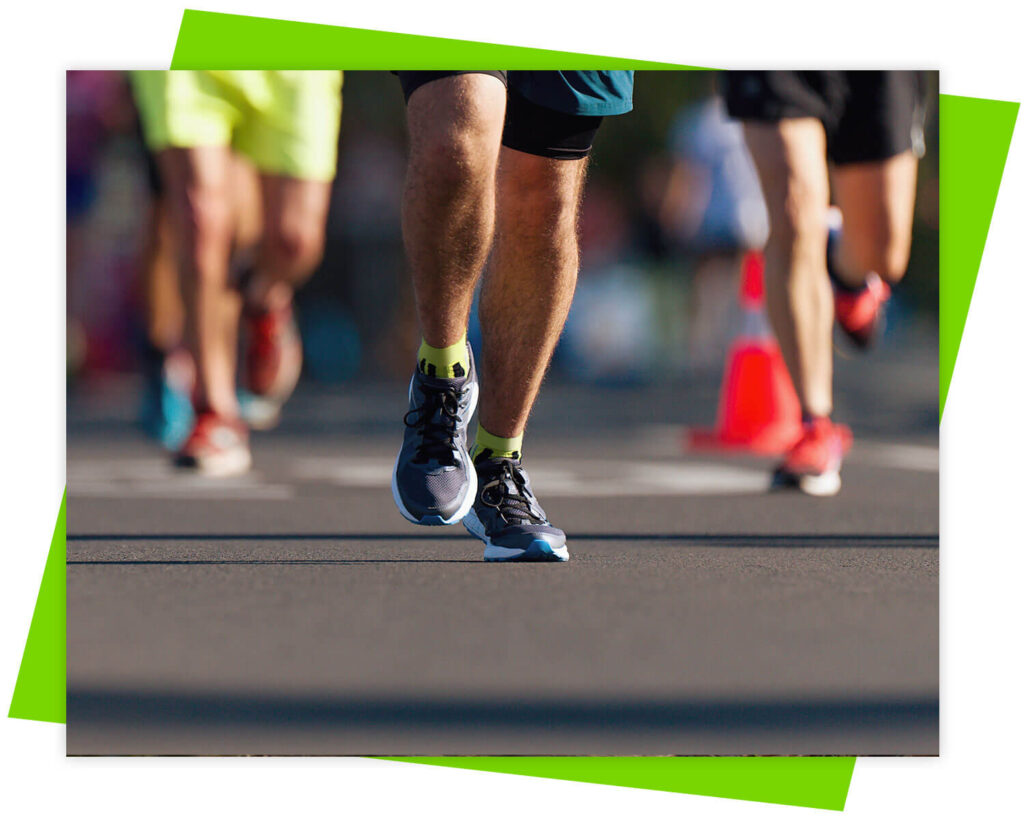 Consider Your Foot Mobility
Another important factor to take into account when buying running shoes is how your foot moves as it strikes the ground with the heel, then rolls through to the toes. Ideally, you want your weight to be carried through the middle of your foot as you walk or run.
Some people tend to overpronate, which means their foot rolls inwards too far as they walk or run. This is very common, and can occur when people have low or fallen arches. Many injuries are caused by overpronation. If you do this, be sure to look for shoes with good arch support.
Others underpronate or supinate, meaning their feet don't roll inwards at all, or roll outwards. This is less common. People who underpronate account for less than 5% of the population. Underpronation can be caused by high arches. If you know you have high arches, maximalist shoes may not be best for you. Look for a shoe that allows your foot freedom to move.
Know Some Sneaker Lingo
Running, like any sport, has its own jargon. Understanding a few key terms can help you better understand the differences between different kinds of shoes.
Heel Drop
This is a term used to describe the elevation between the heel and the toe in the shoe. A zero-drop runner is flat, and the heel is not elevated at all. The heel drop on most running shoes averages about 10mm.
Stack Height
Stack height measures the amount of material between your foot and the ground, and is calculated when the shoes are off. This is because the shoe is compressed when you put your weight on it.
The stack height of barefoot/minimalist shoes ranges from 3-8mm and maximalist shoes from 30-50mm.
Fit Check
Your new running shoes feel good when you try them on, but how can you be sure if they fit? Here are some things to check for.
Try on shoes at the end of the day, when your feet are naturally a bit swollen.
Remember that shoe size can change as people age, and that different companies have different standards for sizing. Be open to trying a few different sizes to see what works best for you. When trying on shoes, you want to make sure the base fits your foot properly. To check this, take out the insole (also called the sock liner) and place it on the floor. Step onto it, and check to see where your foot falls on the insole. You should be able to place the width of a finger between the end of the liner and your longest toe.
Then replace the insole, put the shoes on, lace them up and see how they feel. Try walking or running in your them. Are your heels shifting around? Do you feel the shoes rubbing on or cutting into your ankle? If so, those aren't the shoes for you.
You want your heel to feel snug, and your ankle supported.
Also make sure there aren't any seams or bulky fabric rubbing the top of your foot.
Finally, see if you can splay your toes in the shoes and make sure they have plenty of room. Although narrow shoes may look good, they can cause blisters and even make bunions worse.
Of course, buying online can present extra challenges. Research different brands and types of shoes carefully before you buy. And make sure the company you purchase from has an excellent return policy. At Wooki, as long as they're still brand new, you have a full year to return your shoes to us if you don't like them or they don't fit.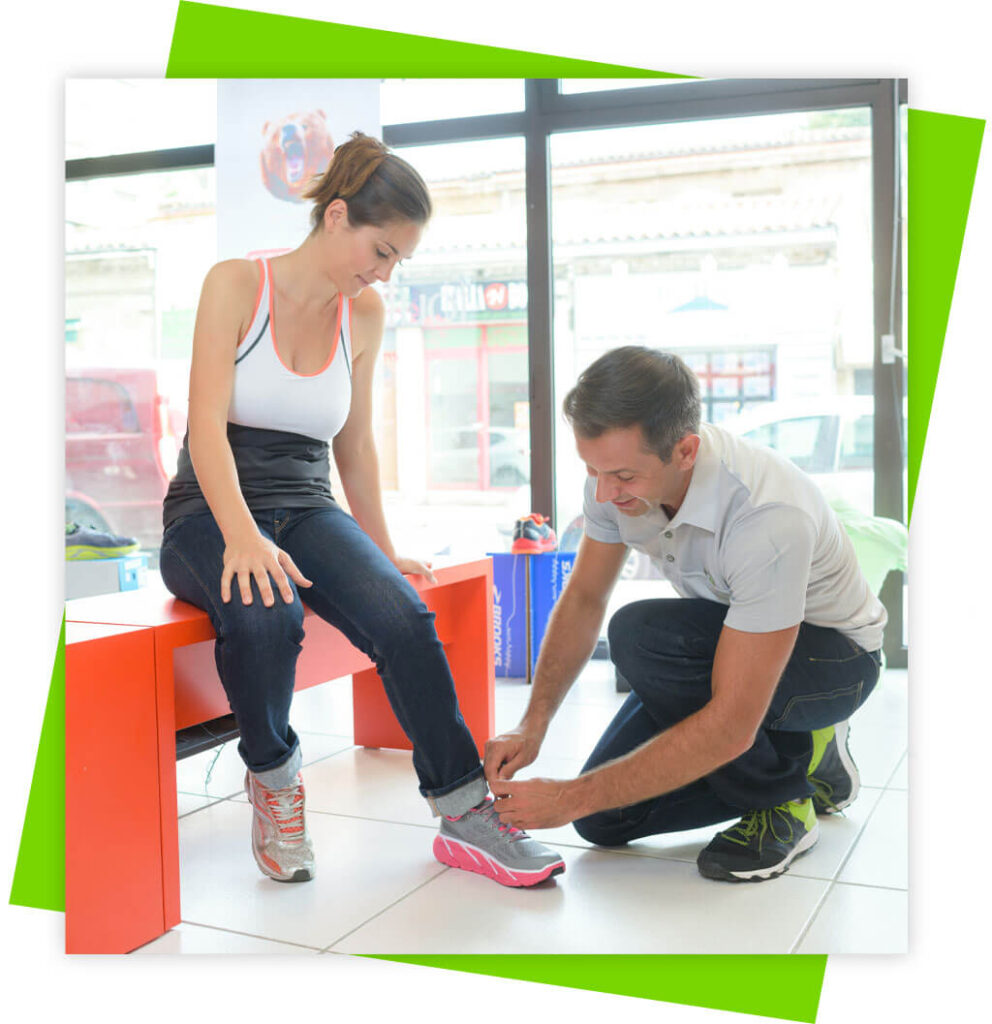 Best Picks For Runners
Now you have an idea of what you are looking for, here are specific recommendations, whether you plan to run through the woods, down your street or in a marathon.
For The General Jogger
If you plan to hit the pavement, prefer a lighter shoe with some support, and don't have any issues with overpronation, the Adidas Ultraboost come highly recommended.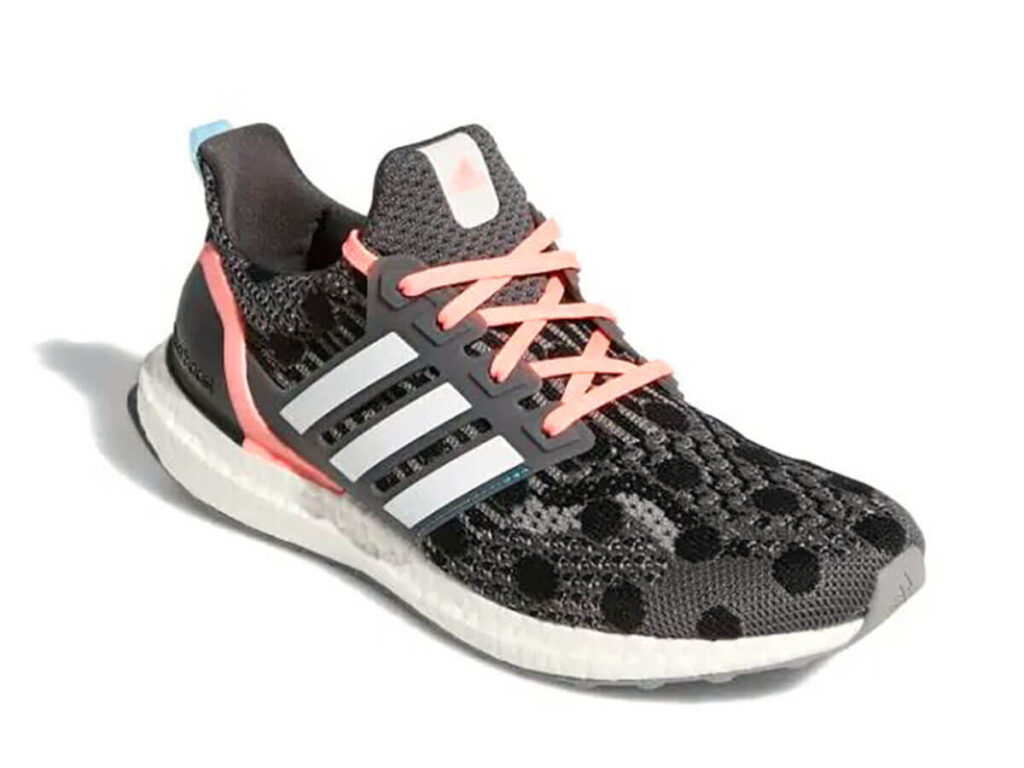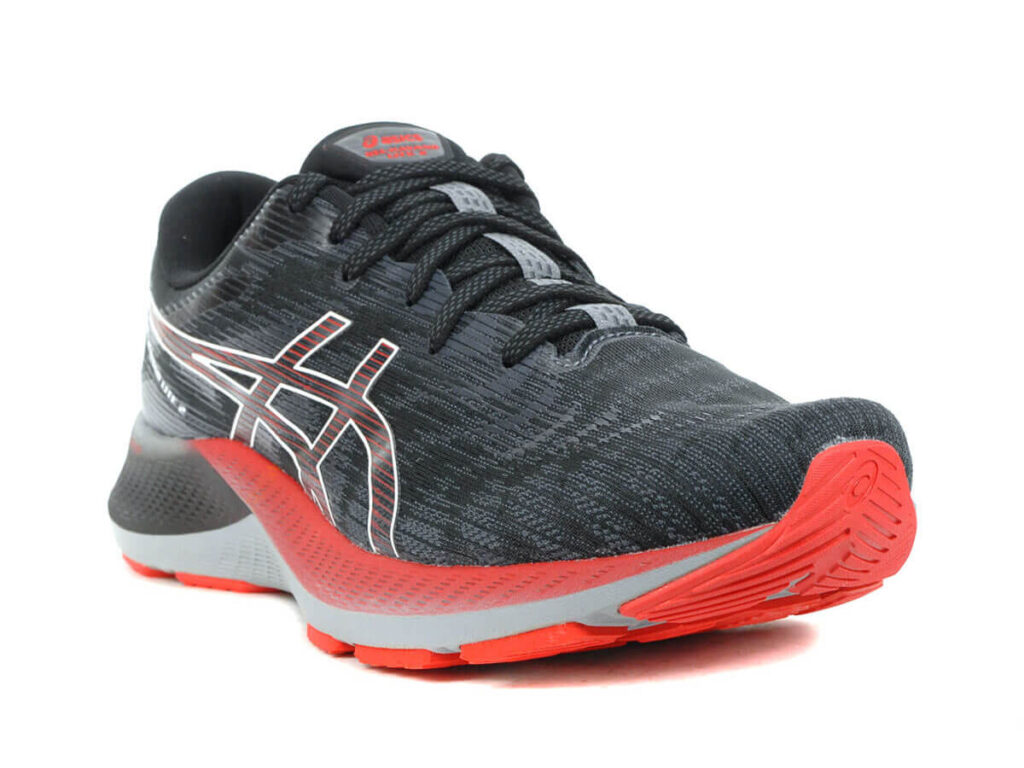 For The Support Speedster
For anyone who feels the need for speed, the ASICS Kayano or ASICS Cumulus  are fast shoes with good support.
For The Intense Runner
The marathon runners, or those who need extra support, may enjoy the ASICS Metaride shoes, featured in Runner's World.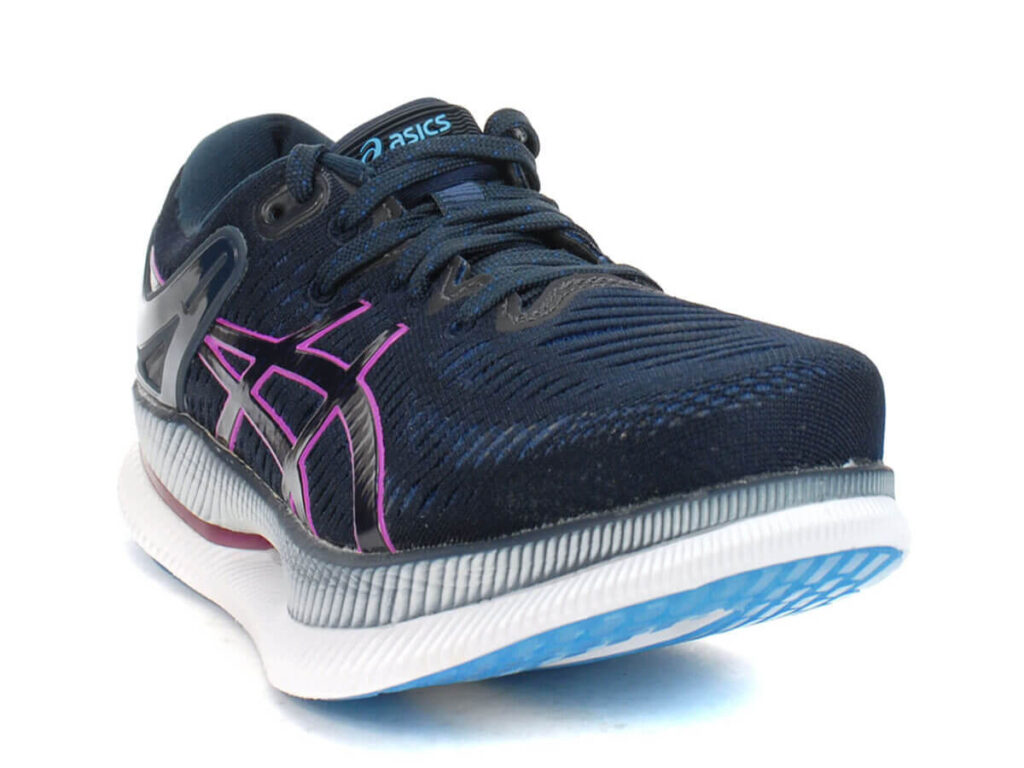 How To Know If You've Found The One. It's Often Love At First Try
It can be easy to tell which shoes don't work, but how can you tell if you've found the perfect pair?
Some research has found that people run better in shoes that they loved when first trying them on. Look for shoes you feel great in, right out of the box. And make sure they feel snug around the heel, and don't rub uncomfortably on any part of your foot.
And who says you have to limit yourself to just one pair? In fact, some experts recommend rotating between two, or even three pairs of shoes to prevent injuries.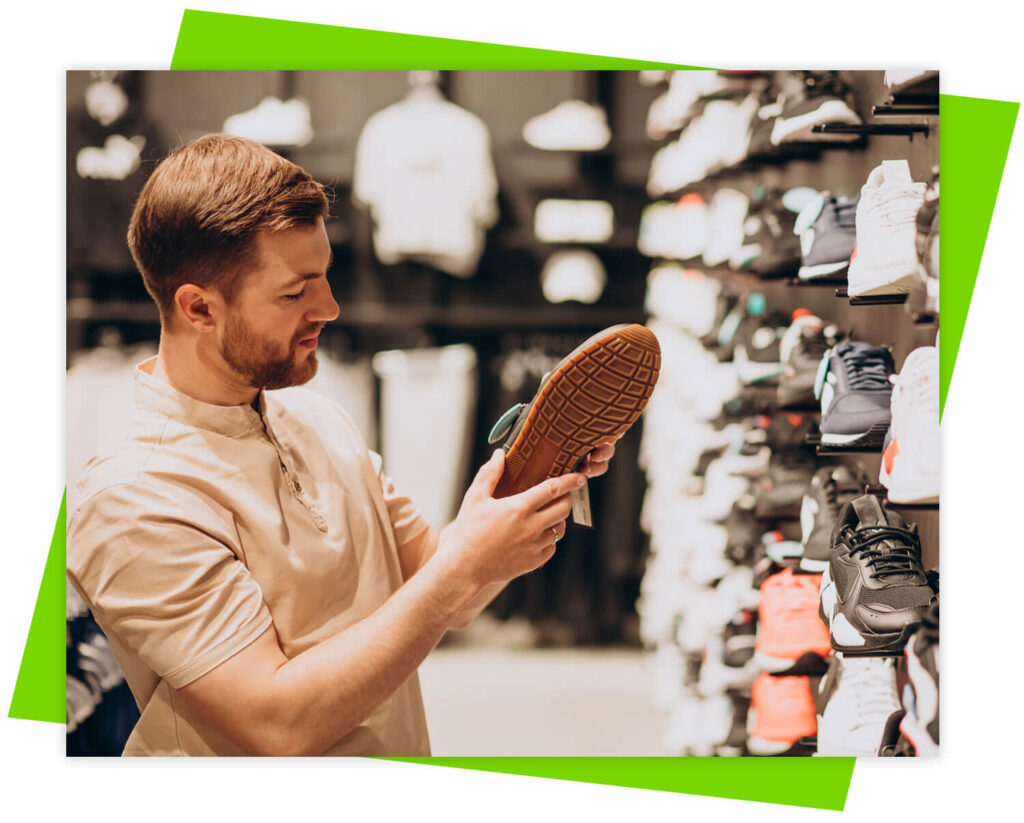 The Takeaway
The running shoes you choose are as personal as your taste in ice cream. Luckily there are so many options on the market today that the right shoe for you is definitely out there. It may take some time and patience, but you're sure to find the shoes you and your feet will love.